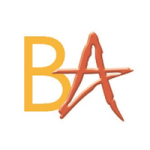 Blazing Star International Manpower Services
License Validity:
July 11, 2023
About the Company
Blazing Star International Manpower Services
Ms. Myra C. Parazo-De Jesus, a history major who has honed her skills and advanced in the ranks as a human resource management and overseas recruitment practitioner, led a group of seasoned professionals in the Philippine overseas employment sector who came together in July 2000 to form a business enterprise that will focus on the sourcing and recruitment of Filipino workers for abroad.
Aside from their modernizing approach on customer service and client pleasure, the group brought to the company years of combined experience in people selection, outsourcing, direct placement, HR management, and training. Their objective is to find Filipino workers for international businesses through making use of these skills, knowledge, and competencies.
Blazing Star International Manpower Services
In terms of the corporate virtues it wished to be known for having—efficiency, adaptability, dependability, consistency, and competitive cost—the establishment of Blazing, a sole proprietorship, signaled to foreign markets of Filipino labor a welcome addition to the demand-driven industry of a player.
Blazing, has worked to distinguish itself as a trustworthy partner for international employers, a stickler for quality services, and a customer-focused business that finds satisfaction in satisfying its clients' needs without compromising its highest standards of service and ethics.
Blazing, takes pride in keeping its word today.
With customers in Africa, the United States, Guam, Asia, the Middle East (Kuwait, Bahrain, UAE, Qatar, and Saudi Arabia), and places in Asia and the Middle East (Kuwait, Bahrain, UAE, Qatar and Saudi Arabia), the company is ready and able to explore other markets.
This shows that its forward-thinking officials and highly capable staff have gained enough strength and confidence to not only continue engaging, but more importantly, to lead in the fiercely competitive industry of overseas recruitment.
The Philippine Overseas Employment Administration has granted Blazing Star International Manpower Services a license with the number POEA-066-LB-051415-R to conduct and operate in the business of overseas recruitment.
It is also registered with various governmental regulatory agencies, including the Department of Trade and Industry, the Bureau of Internal Revenue, and the City of Makati, where its main office is located.
Visit official website: click here