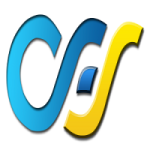 CF Sharp Crew Management, Inc.
License Validity:
June 5, 2025
About the Company
CF Sharp Crew Management is paved the way for and encouraged the development of Filipino manning, which is now recognized as the primary supplier of seafarers for global shipping. There is no room for compromise when it comes to the caliber of our services. Understanding the service offered by CF Sharp Crew requires knowledge of the CF Sharp Group's long history of significant expansions and corporate changes.
On November 23, 1937, Chester F. Sharp, the general agent for States Steamship Company in Manila, and Antonio V. Rocha, president of the Manila Shipping Company, began a partnership by establishing a business that would go on to become one of the nation's most enduring and influential maritime corporations. Their enterprising spirit contributed to laying the groundwork for the contemporary business that exists today.
CF Sharp Crew Management beginning with managing sugar export cargoes, C.F. Sharp & Company was the source of the infamous "Sugarcraft Manila" cable address. The business grew throughout Southeast Asia and the Philippines, becoming the top shipping agent in the area.
The range of the business developed as the company's reputation rose. Sharp Travel Service was founded in 1952. Soon after that, in 1953, C.F. The region's first Sharp office was established in Singapore.
A turning point in C.F. occurred with the worldwide industrialisation that followed World War I. brief history. A significant need for laborers arose as the world began to rebuild. C.F. Sharp began this new era when it hired and sent its first Filipino seamen to a foreign-flagged vessel in 1963. The 1980s were the era when C.F. An international marketing office called Sharp & Company Pte Ltd was founded and is situated in the UK. The growth of C.F. Sharp kept creating additional businesses whose offerings were intended to enhance its primary businesses. C.F. Sharp started off small in 1937, but thanks to its forward-thinking attitude and entrepreneurial energy, it has grown to become a marine powerhouse.
Our Mission
The primary provider of seafarers to the global maritime sector is C.F. Sharp Crew. Through the hiring and retention of qualified and motivated workers as well as the application of cutting-edge technologies, we aim to produce the best output feasible for our stakeholders. In all facets of our organization, we place a strong emphasis on quality, health, safety, and the environment.
Our Vision
C.F. Sharp Crew continuously aspires to be the most creative, energetic, and enthusiastic staffing company while always acting ethically.
Visit official website: click here