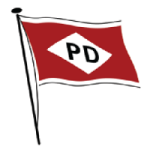 Dohle Seafront Crewing (Manila) Inc.
License Validity:
March 20, 2025
About the Company
Dohle Seafront Crewing (Manila) Inc. offers excellence and quality in crewing for shipowners and ship managers looking for dependable partners.
The crewing division of Dohle Seafront is called Döhle Seafront.
The resources Dohle Seafront can access as a member of a group of businesses with a shipping industry focus enable the business to be a one-stop crewing firm that can deliver timely and suitable crew for worldwide shipowners.
QUALITY
Maritime Labor Convention (MLC) 2006 compliance and ISO 9001:2015 certification are both held by Döhle Seafront. The classification society Bureau Veritas issued both certifications.
Dohle Seafront Crewing (Manila) Inc.
The crewing operation's main goals are continual improvement, productivity and performance optimization, increased safety, and environmental awareness. The overarching purpose is to implement training and recruitment programs that guarantee the fulfillment of the objectives and expectations of our principals and potential clients.
OUR MISSION
Everyone's strategic partner in the international shipping sector is Dohle Seafront. We hire, educate, foster, and advertise our in-house team's career orientation. We guarantee the company's ongoing expansion and profitability.
OUR VISION
We are the best one-stop crewing service, offering an available pool of skilled and knowledgeable crew to meet the demands of worldwide ship owners.
Visit official website: click here