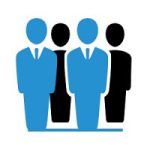 Gigaprofessional Partners, Inc.
License Validity:
December 31, 2022
About the Company
Gigaprofessional Partners is a land-based agency recognized by the Department of Migrant Workers (previously known as the Philippine Overseas Employment Administration, or POEA), which offers hiring and processing services as well as opportunities for Filipino talent abroad. Our Team is more competitive when screening applicants for the proper skills and talents, as well as the proper behavior and attitude, in order to match the requirements and needs of our clients thanks to our experience working with European employers, bridging competence gaps, and extensive knowledge of human dynamics.
To offer a seamless and pleasant experience with our operations and services, we also invest in cutting-edge IT systems and assistance to digitalize nearly all the recruitment processes.
Our Vision
Gigaprofessional Partners offer talent that will fuel the success of our partners, customers, and workers.
Our Goal
Being the industry leader in talent acquisition through constant innovation and disruption of existing business practices for effective and efficient hiring and placement.
Our Mission
To ensure the effective and long-term employment of Filipinos through fair and reliable recruiting and deployment; becoming the most dependable recruiting partner by guaranteeing that our recruits' competence deficiencies were filled by our training partner; outstanding customer service that clearly adds value for all stakeholders; to revolutionize this industry's procedures through digitalization; to receive a POEA award and to be the top brand in the recruitment sector.
Visit official website: click here