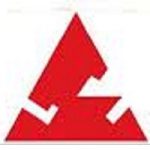 Great Ways Manpower International, Inc.
License Validity:
December 13, 2022
About the Company
Great Ways Manpower International are a global staffing firm in the Philippines with excellent standards for the hiring and moving processes.
For more than 20 years, Great Ways Workforce International has served enterprises in other countries with their manpower needs.
We support numerous international enterprises by sending them competent and qualified Filipino workers to work for their companies. As a POEA recognized company, we have been one of the reliable sources of foreign labor in the Philippines for more than 20 years.
We have built a structured business procedure from customer accreditation through candidate deployment with quality and caution in mind.
The idea of an organized, methodical recruiting and recruitment procedure serves as our compass. We consider quality verification and evaluation of Filipino workers who would work abroad as a POEA recognized company.
Great Ways Manpower International, a POEA-registered business, with more than 20 years of experience meeting the manpower needs of businesses in other countries.
What We Do
Great Ways Manpower International are a POEA Manpower Agency that specializes in finding experts and technical staff for prestigious organizations abroad.
What We Believe In
Qualitative Goals
That the business would adhere strictly to the guidelines established by the organizations that oversee overseas workforce, recruitment, and placement.
That the business must use all available resources to fulfill client requests within the allotted time or indicated processing period.
Vision
We regard ourselves as one of the top and reliable international manpower service providers situated in the Philippines.
MISSION
We are a Philippine-based organization established with the goal of obtaining contract work on the global market.
Visit official website: click here