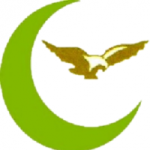 Green Crescent Manpower Recruitment, Inc.
License Validity:
December 11, 2023
About the Company
Green Crescent Manpower Recruitment The Philippine Securities and Exchange Commission incorporated Green Crescent and issued it a Certificate of Incorporation on December 18, 2014. GREEN CRESCENT MANPOWER RECRUITMENT, INC. (GCMR for short) is a young company that aspires to become known as a leading provider of employment services with a social conscience. However, the executives and employees of Green Crescent are not new to the employment and placement sector.
The corporation's directors and officers collectively have knowledge in the different facets of hiring and placing people. Over twenty thousand (20,000) active resumes are managed by an automated system that the marketing manager had a key role in setting up.
Currently, it is working to automate its key operations and make them available online via its web portal, http://www.gcmanpower.wordpress.com (under construction). The GCMR will be able to offer positions to Filipinos who are able, willing, and qualified for employment abroad thanks to the combination of expertise and technology-enabled services, allowing them to further develop their abilities on the global stage and contribute to the national economy.
Our Corporate Mission:
In order to help Filipino workers fulfill the promise of a better future for themselves and their families, GREEN CRESCENT MANPOWER RECRUITMENT, INC. is committed to creating employment opportunities for Filipinos, offering excellent and quality service to our valued clients and Filipino Workers who are thought of as our ultimate customers.
Our Corporate Values:
Green Crescent Manpower Recruitment want to set ourselves apart from the competition as a young organization through our beliefs. In the end, we think that upholding strict moral principles and the right values will determine our success in this fiercely cutthroat field of hiring and placing:
Commitment
In the midst of substantial and occasionally disruptive changes in the Philippines and in the different overseas locations where Filipino workers are deployed, be responsible, accountable, and always open to learning new trends and better ways of achieving its stated goals. To successfully fulfill and service the needs of its clientele, GCMR officers, staff, and personnel were selected. Additionally, it conveys the company's dedication to integrity, excellence, and trust in its operational procedures.
Visit official website: click here