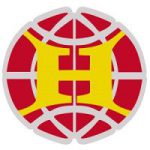 Hayya International Services Corporation
License Validity:
December 15, 2026
About the Company
With more than 20 years of active operation, Hayya International Services Corporation is one of the leading licensed recruitment agencies in the Philippines recognized for the provision of quality manpower services among Filipino workers and employers.
The corporation was established in 1994 and is duly licensed by the Philippine Overseas Employment Administration (POEA) to recruit, process, and deploy well skilled and competent Filipino workers for employment overseas. Our trademark lies on our team's extensive experience, client's trust developed throughout the years of providing a vast range of services, and client's satisfaction – ensuring their interest is in the best possible hands.
We have developed and maintained a strong network of international connections which helps us serve Filipino job seekers better and gives us the edge among all other agencies. Presently, HAYYA renders top caliber manpower to the most prestigious companies in the Middle East.
Over the years, HAYYA was fortunate to have achieved excellent results for its clientele which enabled the agency to evolve into a full service manpower and broadened its prominent position in recruitment which offers the highest standards of services.