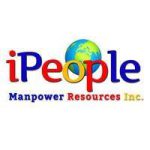 Ipeople Manpower Resources, Inc.
License Validity:
June 15, 2023
About the Company
iPeople Manpower Resources is part of the CBC Group of Companies, one of the leading players in the local affordable housing sector. For over 20 years, CBC has been providing residential investments to Filipino families. Acting on the lead of its growing OFW market, CBC ventured in the international recruitment industry with the dual intention of assisting people to work abroad and in turn offer them a secured asset for their hard-earned money.
Backed by a solid corporation, we continue to invest in our resources to provide you an unmatched recruitment service experience. The company is led by a strong team of dedicated professionals who understand the value of providing quality service to its clientele. Our expertise not only lies in providing personnel solutions but in building relationships. When your company depends on you to hire the right people, you can depend on us.