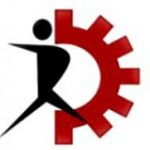 Jenerick International Manpower, Inc.
License:
POEA-086-LB-080714-R
License Validity:
September 13, 2022
About the Company
Jenerick International Manpower, Inc. is a human resource provider .It materializes the spirit and aspiration of the Filipino workers to be gainfully and decently employed by our reputable business counterparts. It also participates in the government's advocacy to promote the Filipino as a global labor asset. The image of the Filipino migrant workers—reputable, competitive, and devoted are reflected and enhanced in every performance done. The global labor force is highlighted by Jenerick's continuous stride towards excellence and it only deploys the right people for the job.
To perfect its undertaking as a human services enterprise, Jenerick International Manpower, Inc. affiliates itself with other organization such PASEI, PARADA, PAMADEL, OPAP, etc. It also seeks accreditation and is recognized by government agencies like the Securities and Exchange Commission (SEC), Philippine Overseas Employment Administration (POEA), Department of Foreign Affairs, etc.
Among Jenerick's market where it has supplied excellent workers are Bahrain, Saudi Arabia, Kuwait, Libya, Qatar, Oman, United Arab Emirates, Japan, Malaysia, Singapore, Korea and Russia.
Jenerick International Manpower, Inc. was organized to provide the needs of the business industries worldwide. Thus, we serve the interest of the Filipinos in their quest for jobs abroad.