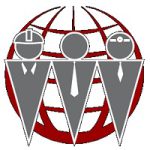 JobsGlobal.com Employment Services Inc.
License Validity:
August 16, 2023
About the Company
JobsGlobal.com Employment Services Inc. is a land based recruitment agency duly licensed by the (POEA) Philippine Overseas Employment Administration and Department of Labor and Employment (DOLE) specializing in the career placement of Filipino professionals and skilled workers for overseas employment.
Jobsglobal is the first choice for Human Resources functions which use recruitment agencies or manpower agencies to recruit manpower from abroad. We have been a strategic staffing partner for over 20 years and many have trusted Jobsglobal for all their recruitment needs.
Jobsglobal is vertically integrated owning 15 offices in all major talent pools and offers clients transparency and recruitment process control using our recruitment system www.jobsglobal.com.