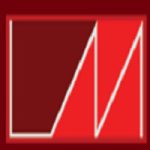 Lau` Mel International Staffing Incorporated
License Validity:
May 31, 2024
About the Company
We are a business entity established in accordance with the Philippine laws to recruit, select, document and deploy Filipino workers to foreign employers. It is manned by able men and women equipped with knowledge and experience in the global migration program.
Inspired by the quality that Philippines labor offers and which now virtually moves the world's business exchanges both on land and at sea, Lau'mel International strives to make the same available foreign companies and meet their manpower requirements accordingly. The Vision thus is to be a leading company in the recruitment and employment field that provides excellent workforce to employers worldwide.
In order to realize this vision, Lau'mel International pursues a Mission that is, upholding an upright association with all stakeholders in labor migration — such as the prospective workers, entities involved in the process and would-be employers.
With appropriate collaboration strategies and a solid knowledge of historical and contemporary labor information and data, Lau'mel International's organizational complement boasts of efficient service to its clientele. Its reputation and leadership is enhanced by its modern facilities and a pre-evaluated manpower registry that can answer for the human resource demands of enterprises the world over. A systematized and reliable Pre-employment measures; Workers' Documentation; Deployment Procedures; and On-site Services constitute the core of its Quality Management.