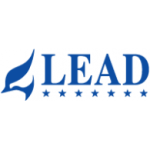 Lead Resources Management Corp.
License Validity:
April 13, 2024
About the Company
Taking the LEAD in World-Class Overseas Opportunities
Awarded by the Department of Labor and Employment (DOLE) and by the Philippine Overseas Employment Administration (POEA) as one of the Top Agency Performer in the 2005 Agency Performance Awards and by various private sectors as the Most Outstanding Recruitment Agency for the year 2005.
From the time the company was organized in 1976, LEAD has continuously strived to recruit and compile a manpower pool of professionals, skilled, semi-skilled and unskilled workers, and of talents and entertainers of a broad range in all categories to suit even the most discriminating requirements.
The greatest mark of the company's achievement is the loyalty of principals and employers that have been doing business with us over the years. The impressive list covers countries in the Middle East, the ASEAN and Asia Pacific basin with some countries in North America and Europe included.