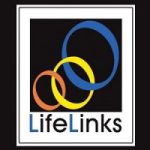 Lifelinks International Resources, Inc.
License:
POEA -051-LB-022616-R
License Validity:
February 19, 2024
About the Company
Lifelinks International Resources, Inc. is a professional search and processing company focused on deploying world-class Filipino professional workers known for their first-rate skills, competence, and attitudes, to companies and entities across the world that provides temporary or permanent employment opportunities. Our history is rooted on our commitment to enable Filipinos and provide them with professional opportunities overseas. And now, we are the leader in providing worldwide opportunities to the Global Filipino workers!