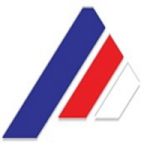 Mega Manpower Corporation
License:
POEA-080-LB-060120-R
License Validity:
March 29, 2024
About the Company
MEGA MANPOWER CORPORATION is a POEA licensed landbased recruitment company established in 1993 which provides professional services to a notable list of long-standing clients. We specialize in recruiting and deploying Healthcare Professionals, Engineers and support Services to prestigious hospitals under MODA, Ministry. of Interior, Rehab Centers and private institutions in the KSA. With more than 28 years of being in the recruitment we have maintain our competence on rendering our clients as well as our candidates with fast, efficient, transparent and high quality services.