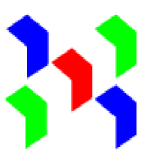 Mitac Overseas Manpower Corporation
License:
POEA-082-LB-060820-R
License Validity:
May 24, 2024
About the Company
MITAC OVERSEAS MANPOWER CORP. will go beyond client's expectations; build exceptional human capital solutions and long term relationship by ensuring the clients' interest first and foremost. To utilize the agency's vast international experience, it aims to create a business built upon, not just meeting expectations, but consistently exceeding them through dedication, passion and integrity. With the cornerstone philosophies of providing service with Commitment, Accountability, Recognition and Empowerment (CARE), through its passion for people, the agency offers a sophisticated service combined with a highly personal and humane approach to the clients. Our business philosophy is founded upon our commitment to superior service and a close partnership with our clients.