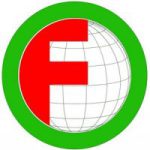 Omanfil International Manpower Development Corporation
License Validity:
September 25, 2026
About the Company
Omanfil International Manpower Development Corporation is particularly proud of its reputation for integrity, efficiency and professionalism. OMANFIL is one of the very few agencies in the Philippines that follow strictly ALL of the rules and regulations of the Philippine Overseas Employment Administration (POEA) including the fees imposed on its recruits. OMANFIL charges its recruits only the POEA approved local fees.
Operationally, Omanfil International Manpower Development Corporation emphasizes the comprehensive screening and training of its recruits thereby assuring its clients that OMANFIL recruits are the best qualified, best trained and most experienced staff available in the Philippines. OMANFIL also emphasizes and adheres to the importance of on-time deployment guaranteeing that workers are deployed as per the agreed timetable with its clients.
Our pool of manpower ranges from professionals such as engineers, medical practitioners, nurses, teachers, and industrial technicians, to general workers such as hotel staff, factory workers, and construction workers among others. Here at Omanfil International Manpower Development Corporation, our business management strategy is simple. Through our utilization of the ISO guidelines, this aims at embedding a strong awareness of quality in our organizational culture to benefit everyone in business with us.
In every undertaking we do, quality project delivery has been put at the forefront. With the recent introduction of ISO 9001:2008 guidelines into our teams' training systems, we are more confident than ever in our capacity to improve further our services to our clientele. We believe no amount of quality certificates can ever replace our management's commitment to quality delivery of our business and this has been the key to our company's growth over the years.