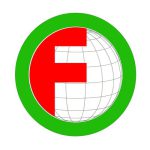 Omanfil International Manpower Development Corporation
License Validity:
September 25, 2026
About the Company
Omanfil International Manpower Development Corporation is one of the largest and most reputable overseas suppliers of Filipino labor.
Over 75,000 Filipinos have been hired by OMANFIL in the Sultanate of Oman, Saudi Arabia, Qatar, Bahrain, the United Arab Emirates, Iran, Egypt, Nigeria, Libya, Botswana, and the United States.
OMANFIL takes great pride in its reputation for integrity, efficiency, and professionalism. OMANFIL is one of the few agencies in the Philippines that strictly adheres to ALL of the Philippine Overseas Employment Administration's (POEA) rules and regulations, including the fees imposed on its recruits. OMANFIL charges only the POEA-approved local fees to its recruits.
Operationally, OMANFIL emphasizes comprehensive screening and training of its recruits, assuring its clients that OMANFIL recruits are the best qualified, best trained, and most experienced staff available in the Philippines. OMANFIL also emphasizes and adheres to the importance of on-time deployment, ensuring that workers are deployed in accordance with the timetable agreed upon with its clients.
Our workforce includes professionals such as engineers, medical practitioners, nurses, teachers, and industrial technicians, as well as general laborers such as hotel staff, factory workers, and construction workers. Our business management strategy at Omanfil International Manpower Development Corporation is straightforward. Through the use of ISO guidelines, we hope to instill a strong sense of quality in our organizational culture, which will benefit everyone who does business with us.
Visit Agency official website: click here