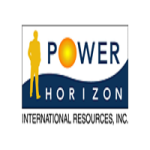 Power Horizon International Resources, Inc.
License Validity:
December 9, 2022
About the Company
Power Horizon International Resources, Inc. is a land-based overseas human resource agency registered with the Securities and Exchange Commission (SEC), licensed by the Philippine Overseas Employment Administration (POEA) since 2003, and member in good standing of the following associations:
Philippine Association of Service Exporters, Inc. (PASEI)
Overseas Placement Association of the Philippines (OPAP).
Philippine Association of Manpower Agencies for Malaysia (PAMAMA)
Society of Hong Kong Accredited Recruiters of the Phils. (SHARP)
Association of Licensed Recruitment Agencies for Singapore Inc. (ALRAS)
We recruit and deploy for different industries such as:
Manufacturing operators in semiconductor industry
Medical and health care professionals and service workers
Hotel, hospitality, food & beverage workers
Agricultural specialists and workers, plantation general workers
Professionals (engineers, architects, interior designers, accountants)
Managerial (operations managers, supervisors, foremen)
Construction workers in roads and bridges, buildings, oil refineries
Technical/mechanical workers (drivers, mechanics, h.e. operators, aircon technicians, auto technicians)
Skilled workers (welders, carpenters, masons, plumbers, electricians)
Household service workers/drivers/gardeners
Maintenance & support services for malls, hypermarts/supermarkets, hospitals, schools, restaurants, health clubs, camps, service apartments.
At Power Horizon International Resources, Inc. we follow stringent selection process required to ensure the right people for our selective clients.