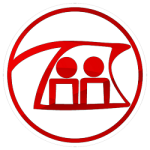 Ramasia International Manpower Services
License Validity:
April 11, 2024
About the Company
Ramasia International Manpower Services, Inc. aims to process and deploy its recruits in an expeditious and timely manner in order to minimize costs; at the same time ensure the quality of recruits through systemic sourcing and stringent quality – testing of applicants.
Ramasia International Manpower Services, Inc. started operations in 1999 and is licensed by the Philippine Overseas Employment Administration to recruit and deploy all types of land-based workers for overseas under the POEA Reg. No. 127- LB – 112216 – R.
In the course of more than seventeen years operation, Ramasia had deployed thousands of professional worker to different countries all over the world. Ramasia is presently involved in deploying professionals including nurses, caregiver, teachers, computer programmer, web developer & designer plus other skilled workers to the USA, United Kingdom, Middle East & Asian countries.
Its core services lie in the recruitment of qualified candidates to the US and specialized nurses to UK. Thousands of Philippine workers have been successfully recruited to work in school district located in New York, California, Arizona, Texas, North Carolina, New Mexico, Maryland and many other states.