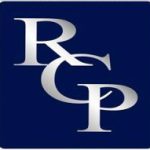 Recruitment Center Philippines, Inc.
License Validity:
September 13, 2022
About the Company
Recruitment Center Philippines Inc. (RCP) is a Philippine Government-registered and Labour Department-licensed overseas skilled manpower service provider located in Manila's Central Business District.
As the global demand for skilled personnel increases, significant shortages of well-trained manpower arise. The Philippines is a major International source of both high level English speaking professionals and blue collar skilled tradesmen. Furthermore, the Philippines Government is committed to increased investment in skills development and training so that the Country maintains its strong International reputation for the quality of its labour force.
Having strong strategic alliances with both local and international industry partners and with access to databases in excess of 150, 000 various skilled personnel, we here at RCP are well positioned to help you meet both your current and future manpower requirements.