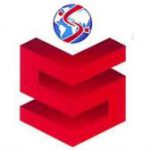 Serviecon International Corp
License Validity:
October 13, 2022
About the Company
Serviecon International Corporation (SERVIECON) is a duly licensed recruitment and placement agency by the Philippines Overseas Employment Administration (POEA) with License No. 201-LB-100218-R, whose main purpose is to provide well-qualified disciplined, capable and experience manpower to international employers and companies. It is our policy to adhere strictly to the hiring requirements and standard set forth by foreign employers and match this with the qualification of our workers.
SERVIECON recruitment processing and deployment schedules are within the prescribed time frame set by its clients. It has an abundant supply of workers-Professionals, Technical, Skilled Craftsmen/Tradesmen, Semi-skilled and unskilled labor from a pool of applicants from the provinces and the industries.