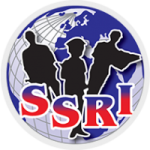 Silver Skilled Recruitment, Inc.
License Validity:
July 25, 2026
About the Company
Silver Skilled Recruitment, Inc. is internationally recognized land-based manpower recruitment company duly licensed by the Philippine Overseas Employment Administration (POEA) with License No.: 026 – LB – 071014-PL and the Philippine Exchange Security (SEC). This Philippine based company provides international employers cutting edge solutions for their manpower supply requirements with the most qualified, competent, and industry-ready and committed Filipino talents.
Silver Skilled Recruitment, Inc. has gained access to latest managerial expertise, trends and practices, as well as modern techniques and approaches in manpower recruitment which further enhances its capability to deliver only the best-qualified manpower requirements to its employers.
Silver Skilled Recruitment, Inc. is well managed by dynamic, experienced, pro-active, competent and dedicated professionals readily available to respond to clients' needs.