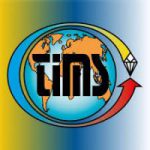 Topmake International Manpower Services
License Validity:
February 12, 2023
About the Company
Topmake International Manpower Services supplies workers to countries such as Finland, Sweden, Hongkong,Sierra Leone,Malaysia, Canada and soon to market job orders for other countries in Europe.
Topmake International Manpower Services started its operation in February 13, 2000 to meet the demands and dreams of Filipinos whose desire is to seek better opportunities overseas through hard work in order to improve their living and to share their knowledge, skills and expertise with foreign employers and workers, thereby, earning their respect and confidence.
The company has been deploying skilled workers for countries like CANADA, SIERRA LEONE, and West Africa. We provide Carpenters, Personal Care Attendants, Housekeeping Attendants Cashiers, Procurement and Finance Clerks, Drill Rig Operators, Earth Moving Mechanics, and Plant Mechanics. The company also specializes in deploying Domestic Helpers for HONG KONG, TAIWAN, SINGAPORE, RUSSIA, and SPAIN with a weekly schedule of departures.
Topmake International Manpower Services has established branch offices in Manila, Tabuk City, Nueva Viscaya, Tuguegarao City, Cagayan, and Baguio City which is adjacently located beside the Baguio City branch office of the PHILIPPINE OVERSEAS EMPLOYMENT AUTHORITY (POEA). The agency has established office branches in these particular areas of northern Luzon where there are great demands for overseas jobs as a solution for the country's high rate of unemployment.
Topmake International Manpower Services has also established its business office in Hong Kong which is the BAGUIO ANGELS EMPLOYMENT AGENCY that caters Filipino applicants based in Hong Kong , applying for different jobs in Canada.
Topmake International Manpower Services is actively involved in special recruitment activities and job fairs being conducted annually in many provincial areas of northern Luzon and which are being sponsored by DOLE and provincial PESO offices. Such activities are other means for the company to recruit additional manpower to supply foreign principals sufficiently.
Topmake International Manpower Services has recently partnered with Consultant – Principal Simon Worgotter, Former Senior Vice President of Hotel Operations of Norwegian Cruise Line to cater to the needs of Hotel Industry all over the world, sending qualified and efficient Filipino workers and managers.