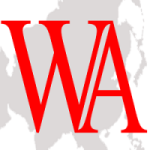 Work Asia International Recruitment Agency
License Validity:
May 9, 2026
About the Company
Work Asia International Recruitment Agency, Inc. is a POEA-licensed manpower agency, specialising in the recruitment and deployment of Filipino professionals, skilled, semi-skilled and domestic workers abroad.
Founded in April 2012, Work Asia International Recruitment Agency, Inc. has established itself as a renowned name in the manpower realm by providing range of recruitment and selection services to diverse companies. Our experienced and dedicated team has the ability to align diversified manpower needs of our clients by providing on time, and reliable service.
The company first earned the trust of a 5-star hotel in Kuala Lumpur, Malaysia, where it first deployed its pioneer batch of hotel workers. Soon after, the demand for food and beverage, beauty and wellness, manufacturing and construction came. To date, Work Asia deploys Filipino workers to Singapore, Brunei, Japan and Middle East counties, such as Saudi Arabia, Qatar, Bahrain, Jordan and Kuwait. It has also started to widen its network in the United States of America and Papua New Guineau for the health care workers.
Work Asia's main office is located in Naga City. It has branches in Makati and Pampanga. Its first overseas regional office is located in Kuala Lumpur, Malaysia