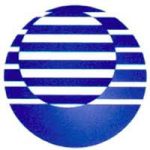 YYWA Human Resource Corporation
License Validity:
November 11, 2022
About the Company
YWA Human Resource Corporation is a global recruitment firm based in the Philippines with extensive experience in the deployment of Filipino professionals and workers around the world. The goal of our inception in 1994 was to change the way the nation recruits. Since then, YWA Human Resource Corporation has become one of the most respected and reputable manpower suppliers for overseas, filling
hundreds of positions a month worldwide.
YWA Human Resource Corporation is a private, profitable company and our growth is self funded. We don't answer to venture capitalists or market analysts. We answer to you our customer. We are not compromised by commissions and we work until a position is filled. For 28 years, YWA Human Resource Corporation has been instrumental in connecting the right candidates with the right clients. We've evolved to become a premiere provider of manpower in different sectors. Today, our specialization covers some of the world's most important industries such as, but not limited to, the Oil and Gas, Engineering and Construction, Hotel and Restaurant, Medical and Healthcare, Shipbuilding.
Our humble beginnings have laid the solid foundation to what is now a world class multinational company with proven track record. Standing strong since our birth in 1994 is a testament of how we can stride concurrentdy in this age of globalization. We are a company with a strong aspiration to become the world's number one skilled workforce placement agency. The company's head office in the Philippines and its global offices in Australia, Canada, New Zealand and USA, managed by teams of dedicated professionals, work diligently and relentlessly to support the needs and demands of our industry leading employers in all business sectors.