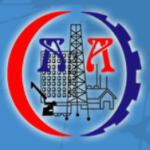 License Validity:
October 17, 2022
About the Company
Al
Assal
Manpower Inc. is founded in 1986 as a SERVICE CONTRACTOR and registered with the Philippine Overseas Employment Administration to engage and send Filipino workers abroad, this company was founded by the late Dr. Abd Al Monem Al Assal and Ms. Mona Evangeline Fabian RN. The Company is located in the Philippines' capital city of Manila. An established and growing staffing firm, Al Assal has operations in well-known areas. Al Assal consistently provides exceptional service, and the company's corporate concept places a premium on after-care.
With both our clients and potential candidates, we have swiftly established a solid reputation. We excel in providing exceptional service across a broad range of industries without compromising our standards and fundamental beliefs, as seen by the numerous candidate and client testimonials.
Al Assal Manpower Inc. always seek for methods to grow and improve our service to our clients by collaborating with them. Our team is committed to offering unique solutions for hiring problems that arise frequently.
Over THREE decades have passed since EXPERIENCE AL ASSAL first entered the field. AL ASSAL has had the privilege of working with hundreds of clients over those three decades in the Gulf and Asia Region, particularly in the top corporations of the Kingdom of Saudi Arabia and the Middle East Countries, Africa such as Egypt, Algeria, Libya, and Sudan, Asian nations such as Korea, Malaysia, and Europe such as Spain, Turkey, and Poland.
Visit official website:
click here