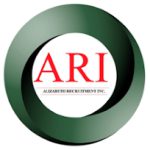 Alizabeth Recruitment Incorporated
License Validity:
February 2, 2023
About the Company
Alizabeth Recruitment Incorporated The Philippine Overseas Employment Administration (POEA) granted the Agency a license in 1999 to function as a Land Based Recruitment Agency. The agency became a company in the year 2003. The Agency moved to its current location at the East 21 Manila Building in Malate Manila in 2007 after renting a space at the Dela Rosa Building in Dapitan Sampaloc. The agency formed partnerships with additional Japanese Principals and Supervising Organizations as the years went by.
Beginning in 2011, Alizabeth began sending professionals and skilled workers to Japan. Through the Technical Intern Training Program, this gives Filipino people the chance to work in the agriculture, food manufacturing, textile, machinery, hospitality, and construction industries.
Alizabeth Recruitment Incorporated nearly a thousand Trainees have already been sent to Japan as of January 2019. The organization established the Taiwan Department in 2012, and until 2016, it sent about 3,000 factory workers there. Performing artists are also being deployed in other Asian nations, such as China and South Korea, in the years 2016 and 2017, respectively. The company's major goal is to assist Filipino workers in locating respectable employment abroad that would improve the standard of life for their families.
Alizabeth is delighted that, with its extensive recruitment expertise and 20 years in the business, it has been able to provide customers with devoted care by providing them with effective and methodical services.
Visit official website: click here