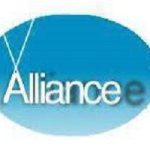 Alliance International Recruitment and Placement Services,Inc.
License Validity:
March 10, 2026
About the Company
Alliance International Recruitment and Placement Services, Inc. (AIRPSI) was put up to provide assistance to Filipinos who wish to work abroad. It also provides foreign companies a chance to fill up their manpower requirements with highly skilled and qualified Filipino workers.
AIRPSI holds an Extended Provisional License No. POEA-013–LB-031210-R granted by the Philippine Overseas Employment Administration. As a holder of such license, we are authorized to recruit, process and deploy land-based workers abroad.
Our company continuously sends highly-qualified STAFF NURSES and HEALTHCARE WORKERS, MEDICAL STAFF, PROFESSIONALS, ENGINEERS, HOTEL & RESTAURANT STAFF, SKILLED/TECHNICAL WORKERS, and other categories, who are assigned to various companies, hotels, restaurants, construction firms, large and profitable companies, hospitals and nursing homes abroad. Our efficient and meticulous procedures in screening qualifications and verifying authenticity of documents have made us reliable source of legitimate workers. Positive results and commendations have been cited out by our foreign principals for the impeccable services that we rendered.