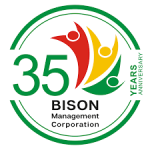 Bison Management Corporation
License Validity:
December 19, 2022
About the Company
Bison Management Corporation (BMC) is a licensed, privately-owned recruitment and placement company based in Makati, Philippines. Since 1984, BMC has successfully deployed many highly-qualified Filipino professionals, skilled workers and non-skilled workforce through out the world – in neighboring Asian countries, Middle East, Europe, USA and its territories.
Confidence in the versatility and industry of the Filipinos and the desire to uplift the lives of their families, are the very foundations of our organization. Our quality assurance is borne by our appreciation of the importance of a systematic program of selection and placement of human resources allowing us to get down to the vital details of our clients' manpower demands and letting us customize our services to each of the clients' needs.
Commitment to quality service and responsive professionalism are Bison's brand of service.
For more than twenty years of innovative management, unwavering faith in the people, a deep sense of integrity and solid dedication to excellence, Bison is even more committed to delivering world class productivity and quality service to its clients.