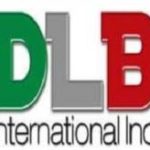 DLB International Inc.
License Validity:
March 27, 2024
About the Company
We are a land-based recruitment agency located in Manila. We specialize in providing topnotch productive employees that will sustain our client's business
DLB International Inc., is a domestic corporation established primarily to deal with Human Resources Activities, has conceived the noble intention of providing you with the best and quality service that you could have here in the Philippines, in accordance with the government's policy toward liberalization of manpower supply.
DLB International Inc. have a license number of POEA Lic and are registered with the Department of Labor and Employment-Philippine Overseas Employment Administration. 005-LB-011516-R.
We are close to hotels, restaurants, and other facilities that are appropriate for principals and representatives who are visiting because we are situated in a commercial area in the center of MANILA.
DLB regularly exhibits professionalism in its interactions with both our employees and foreign clients. The company has in-depth knowledge and skills in all areas of overseas recruitment.
We are run by highly qualified personnel with more than 20 years of genuine experience in human resources.
Our agency's expertise lies in leveraging this depth of knowledge while working with candidates and applications.
We can locate the ideal candidates for you who can easily fit into the society and working environment of your nation.
Visit official website: click here