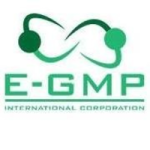 E-GMP International Corporation
License Validity:
September 23, 2023
About the Company
E-GMP International Corporation, (An Affiliate of Rowald International Manpower Services Inc.) is a Philippine-Licensed Manpower Recruitment Agency. We are essentially engaged in the recruitment and supply of Filipino Human Resources for employment overseas and we always think of ourselves as an EXTENSION OF YOUR HUMAN RESOURCE TEAM! We have one of the most comprehensive variety of manpower in the business, covering all industries ranging from Healthcare, Aeronautics, Construction, Power Generation, Oil and Gas, Hospitality to any semi-skilled staffing our client may require.
On top of our work system patterned under the principles of ISO, and TQM (Total Quality Management), our recruitment team are comprised of highly-motivated, highly experienced head hunters coupled with a dynamic management team who understand- in its full essence- the needs and expectations of our clients. In every undertaking we do, precision delivery of any given project is at the forefront of our goal and we are humbly proud in achieving 100% customer satisfaction in all these years which, consequently, has translated into 100% repeat business.
A healthy business attitude pays more attention in keeping existing clients happy and looks forward for a long term business relationship rather than trying to look for a new clients every now and then. At the end of the day, may are still confused with the definition of QUALITY, but for us, it basically means meeting our clients expectation, and that's exactly what we aim to do.
Your success is our business and we exist to serve our fellow countrymen – these words best describe our company's principles. Established in 2003 along with our years of credibility , we have strived and succeeded in bringing a culture of success to both our clients and countrymen. Above all else, we do our business with utmost regard to quality and ethical standards.
As the world continues to face new challenges, we're eager and enthusiastic to work with you and respond to those challenges in the most efficient way possible. With confidence and optimism, we will do out best as we always have, to deliver the human resources required to deliver unprecedented business value. If you share the same vision and values, I invite you to innovate with us and succeed together.
Potential of growth in recruitment industry is immense and our company seeks to take part as a better alternative source of quality jobs for our countrymen and a better alternative source of manpower for overseas employers. We are humbly confident in our ability to provide better quality service and seek to offer our competitive advantage in the delivery of our service. Finally, we take this challenge upon ourselves with the passion and mission of better serving our fellowmen and country.
All our efforts in improving our quality system, technological advances in our information technology, the practice of our corporate social responsibility, and professional excellence, are altogether put in place to support our vision to make us no less competitive, hopefully better, than what the best in the Philippine Recruitment Industry has to offer. Along with this, we envision ourselves to find our own opportunity to stay as one of the industry's top performer.