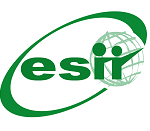 EMS Services International, Inc
License Validity:
December 17, 2022
About the Company
EMS Services International is a Filipino workers are recruited and placed for foreign deployment by the Philippine-based organization EMS Services (ESII), a 100% Filipino-owned subsidiary of the EMS Group Business.
It was established in 2017 by Mr. Ferdinand Ferrer, a 100% Filipino and privately held company with over 30 years of expertise in the electronics industry.
EMS Services International in order to support the consumer, industrial, and automotive industries, ESII has over 14 years of experience in skill development, talent enhancement, and local job placement in the electronics manufacturing sector. To identify the top Filipino talent, the EMS Group Business has a recruitment staff that is carefully placed throughout the Philippines.
Mission
Through the management of talent, the provision of chances for employment abroad, and the development of talent and life skills, we improve the quality of life for Filipinos.
Vision
By 2024, we want to be the best sustainable manufacturing and service firm for our customers.
Message of the President
Thank you for visiting EMS Services International Inc. (ESII). In order to help highly skilled Filipino employees find abroad employment, our organization was established in 2017.
The EMS Group of Companies, which was founded in 2004, offers Electronic Manufacturing & Assembly Services to the Philippine Electronic and Semiconductor Industry. ESII is a member of this group. The EMS Group provides significant training facilities that assist the automotive, industrial, medical, and consumer electronics industries and has over 15,000 skilled workers across 6 locations.
In addition to offering the best abroad work prospects with a 100% assurance of employee contract fulfillment, ESII is dedicated to improving the lives of Filipinos. We take great pride in upholding the highest moral standards, and we will do everything in our power to defend the rights of Filipino workers employed abroad.
Visit official website: click here