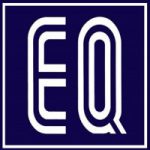 Eyequest International Manpower Services, Inc
License Validity:
August 31, 2023
About the Company
Eyequest International Manpower Services was established in 2001 and has been properly licensed by the Philippine Employment Overseas Administration (POEA). Aside from its headquarters in Manila, EyeQuest currently operates two recruitment branch offices in Cebu and Davao, both of which are run by more than 60 competent employees under the departments of skilled, healthcare, non-skilled, and household four. This is done in order to meet the manpower needs of various employers and find more qualified workers. At addition to the six interview rooms at our headquarters, our strategic position enables the lodging of large and important interviews in the surrounding five-star hotels as needed.
COMPUTERIZATION
Instead of using commercial software, as is often the case, EyeQuest created its own Management Information System (MIS), which guarantees the organization's supply of top performance with efficiency and quality.
STANDARDIZATION
To properly execute their MIS, EyeQuest set up very stringent specifications for every operating procedure. As a result, EyeQuest is able to provide both its clients and the applicants with satisfying services.
INNOVATION
EyeQuest fully thinks that this is the best way to continue to be a leader in this industry, so it has been regularly changing its course to reflect changes in time and technological advancement.
DISCIPLINE
Numerous delighted customers of EyeQuest express their gratitude for being profoundly moved by the company's services. Its biggest asset, a well-organized and moral team that promotes and upholds the company's basic principles of Loyalty, Honesty, Integrity, and Sincerity, is what makes this honor both humble and motivating. This has actually elevated EyeQuest to a higher tier than its competitors.
Visit official website: click here