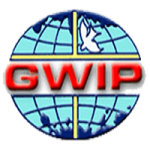 God's Will International Placement, Inc.
License Validity:
May 11, 2023
About the Company
God's Will International Placement (GWIP) was founded in the Philippines from the beginning with the sole purpose of developing human resources and exporting unskilled, semi-skilled, and highly trained labor. It was a branch of one of the oldest recruitment agencies in the Philippines when it was founded in 1994.
God's Will International Placement is connected to more than 50 (fifty) job agencies and other reputable organizations all across the world. The majority of these companies are based in Asia, particularly in Hong Kong, Singapore, Taiwan, Saipan, Cyprus (Europe), the Middle East (Israel), Africa, Canada, and the United States. They are currently looking into the markets of the People's Republic of China (mainland), Macau, Papua New Guinea, Japan, and S. such as Korea Through the supervision of its legal division, GWIP's well established marketing strategy enables it to operate with adequate safety nets in place and have simple entrance into every country it desires to penetrate.
Since the past 4 (four) years, God's Will International Placement, Inc. has routinely appeared on the Philippine Overseas Employment Administration's (POEA) Top Performers List and has repeatedly won numerous honors for managerial achievement. Without the skills of its highly experienced professional employees, who have over the years accumulated tremendous experience in human resource management, this, of course, would not have been possible.
OBJECTIVE
Our main goal is to excel in the area of human resource development consulting and to provide world-wide clients with first-rate and highly valued services. We are dedicated to supplying our clients with highly skilled and experienced professionals who are motivated to blend in with the local culture1 wherever the project is located.
We have achieved success in every sector by strictly upholding professional ethics, the laws of all the concerned countries, and most importantly, our professional integrity. We have done this without abandoning our shared vision for respect and mutual cooperation with our clients.
Visit official website: click here