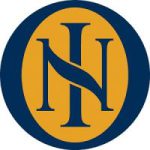 INC Navigation Company Philippines, Inc.
License Validity:
February 28, 2025
About the Company
INC is a crew management company providing Filipino seafarers to various vessel of Interorient. Crewing services are performed in conformity to the procedures of Interorient and operates in compliance with ISO 9001:2008 & ISO 14001:2004 of which the company is certificated. It has an extensive in-house training & evaluation program using a computer-based tutorial given to ex-seafarers and new applicants respectively prior to confirmation of shipboard employment.
INC is member of FAME & PAMAS- INTERMAP which are both professional organizations of manning agencies with objectives anchored on the Philippines seafaring industry concerns and issues. The office is located in Ortigas. It currently employs 28 shorebased employees and well over 1000 seafarers presently employed onboard.
The company is a recipient of POEA's Top Performer award for the year 2009 and the prestigious Outstanding Manning Agency award bestowed by Tinig Ng Marino for the year 2010