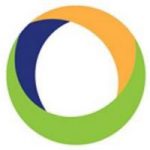 International Staffing Organization
License Validity:
December 6, 2022
About the Company
In response to the global demand for Filipino workers and professionals, the International Staffing Organization (ISO) was formed in 2002 in Metro Manila, Philippines.
International Staffing Organization, Inc. mission is to find the most suitable candidates for the job positions needed by its Principals. ISO strives for professionalism, transparency and has a long term view in building the best working relationships between the worker, the employer and the agency.
International Staffing Organization, Inc. has reputable corporate partners in education, healthcare services, manpower, law and IT. Equipped with academic degrees from Japan and USA, ISO board members are also active in various international businesses and professional organizations. The Company is composed of capable management and staff and a well established composition of active directors.
Currently International Staffing Organization, Inc. boasts of a recruitment record that shows experience in handling local or international, medium or large scale recruitment projects. Unique to ISO is that we offer flexible Recruitment Process Outsourcing; whether you are a direct employer or a foreign recruitment or staffing agency you may choose to outsource a recruitment project, a particular task or the entire function of Philippine recruitment to ISO. Our goal is to provide quality service that meets your needs in a cost effective manner.