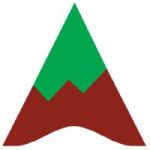 Phil-Apex Placement Agency Inc.
License Validity:
September 12, 2024
About the Company
Phil-Apex Placement Agency Inc. aspires to be a partner, source and provider of highly skilled, competent and cost effective professional, technical, and other manpower requirements to international companies.
We source and develop a large pool of competent people with superior qualifications, abilities, and trainings needed by corporations and institutions on a continuing basis so that we can quickly deploy them to our clients.
Our purpose is to serve and contribute to success and welfare of our clients, both the workers and our partner foreign principals.We believe that in deploying Filipino workers, we contribute to the welfare of their families and help make the Philippine and Japan economy more progressive.