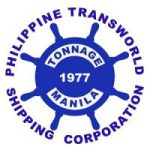 Philippine Transworld Shipping Corporation
License Validity:
May 20, 2024
About the Company
Philippine Transworld Shipping Corporation was established on November 15, 1977. Founded by three ambitious gentlemen. Like any other newly established firm, first year was indeed a big challenged to PTSC. First, Manning and Husbanding business was acquired on its first two months of operations thru Shin Nippon Shipping Company Ltd of Tokyo, Japan on November and December of the same year. Thence business started pouring-in, in the late 1978, Xtra Container Leasing Agency was awarded to PTSC thru Nissin Transportation & Warehousing Company Ltd. followed by Tokyo Marine Company Ltd., John Nurminen Oy of Finland and many other foreign companies. After more than 42 years, with the help of the Almighty, PTSC officers and staff work strive as a family with a mutual goal… SUCCESS!!!
Good service comes first at PTSC. The company's mission is to provide the highest quality, most convenient and efficient service available by building close and lifelong relationship with customers and committing itself to innovative approaches and performances to be successful in meeting customers' expectations and its goals.
By investing heavily in professional skills, Philippine Transworld Shipping Corporation recognizes the vital importance and contribution of quality people to organizations, both at sea and ashore to fully and continually satisfy our customers in providing competent marine personnel, logistics transportation and service.