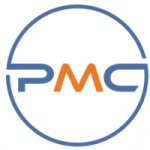 Philore Manpower Corporation
License Validity:
December 31, 2022
About the Company
Philore Manpower Corporation [PMC] (POEA-014-LB-080119-PL), is a duly government registered company. It is licensed by the Philippine Overseas and Employment Administration (POEA), to recruit, process, and deploy land based Filipino Human Resources Worldwide. The company was established on February 2019.
Our company's experienced management and staffs are professionals that are goal-oriented, and results driven. We are focused on bridging meaningful relationships that create job opportunities for job seekers, while connecting employers to qualified candidates that will create long-term value and business growth. Due to our client centric philosophy, we ensure that services are streamlined with our client's workflow to ensure smooth recruitment, processing and deployment.