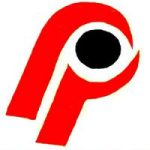 Primary Pacific Orient Manpower Services
License Validity:
May 17, 2024
About the Company
Primary Pacific Orient Manpower Services, Inc. has been committed to the business from its inception on Dec. 23, 1996. since then, it has grown to become one of the key players in the deployment of the Filipino Workers. Its past experience in professional recruitment services has given it a keen understanding and appreciation of every employer's needs.
From the until the present, Primary Pacific Orient Manpower Services Inc. has established and maintained long term relationship with principals from other countries who share its belief and commitment to the development of people's skill and abilities, thereby providing our clients manpower needs with competent, intelligent and high-quality workers.
We have always aimed for global competitiveness and have upheld the highest standards in our services. We are known for our sustained efforts and exemplary performance in promoting and developing overseas employment opportunities for the Filipino people.