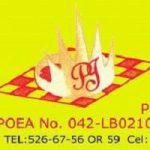 Princess Joy Placement & General Services, Inc.
License Validity:
February 10, 2023
About the Company
Princess Joy Placement & General Services, Inc. has been established primarily with the purpose of providing seamless staffing solutions to meet the manpower requirements of our clients. We have a team of trained recruitment officers and headhunters to carry out a wide range of recruitment services.
We understand that clients call for and deserve an excellent service from its recruitment agency: we achieve our high standards not only by delivering carefully selected high quality candidates but also by ensuring that our recruitment officers have a clear understanding of the technical and business aspects of clients' businesses listening and acquainting with our clients.
We are committed to successfully providing our clients with diligent and conscientious types of workers ranging from professionals, technical, skilled, semi-skilled and labor class workers. The foundation of our vision has always been to offer the highest level of service exceeding our clients' expectations and encouranging them to maintain a long lasting relationship with us. Our success has been built on a deep understanding of each clients' business culture, their internal structure and their specific technology requirements. This enables us to find the right person for all your needs.