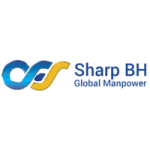 Sharp BH Global Manpower, Inc.
License Validity:
September 12, 2022
About the Company
SBH Global Manpower is a specialist Filipino recruitment company supplying international clients with high quality, well trained Filipino workers for short and long-term employment.
We are dedicated to deliver a superior service. We achieve this by understanding our clients' requirements and overcoming challenges to ensure the best outcomes for clients and candidates.
We're part of a recruitment firm with over three quarters of a century of experience which is constantly ranked at the top of manpower agencies in the Philippines. We are well equipped to serve you.
We are honoured to serve our clients and be able to create life-changing opportunities for Filipinos.