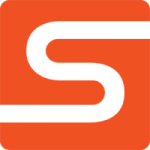 Staffhouse International Resources Corporation
License Validity:
July 12, 2023
About the Company
Office Location
Staffhouse International Resources Corporation is a 100 percent Filipino-owned company that has been recruiting top-tier professionals since its inception in 1999.
Staffhouse has quickly established itself as an industry leader, gaining the trust of both workforce candidates and some of the world's largest corporations. We have accomplished this by adhering strictly to industry best practices, such as the "no-fee charging policy," under which no placement, processing, or salary deductions are charged to any of its recruits, regardless of job posting or destination.
Staffhouse International Resources Corporation , is a fully licensed recruitment agency.
Staffhouse has delivered top-caliber recruits for top companies in Asia and the Middle East, Africa, Australia, and North America, covering industries such as Agriculture, Automotive, Aviation, Construction, Engineering, Healthcare, Hospitality, and Manufacturing, among others.
Years of experience and award-winning standards have also resulted in a streamlined and progressive recruitment system that has consistently produced high-quality results. Our proprietary methods cover everything from understanding your unique personnel requirements to knowledge of your country's logistical requirements, to thorough documentary processing and even supplementary training.
Staffhouse was named the Philippine Overseas Employment Administration's (POEA) 2009 Top Performer Awardee on April 29, 2010, as a testament to the company's market leadership. The volume of deployment, marketing capability, technical capability, and, most importantly, adherence to the highest levels of ethical recruitment practices are the criteria for the award.
In addition, other citations have been received from our valued clients, for which we are grateful, confirming that Staffhouse is, indeed, always the right one for the job...
Today, the company adheres to only the highest ethical recruitment standards and is fully aware of its obligations to both clients and candidates. Staffhouse is poised to face even greater challenges in the coming years, as it remains committed to providing only the best employment opportunities to the country's highly skilled labor force and professionals, as well as showcasing the best that the Philippines has to offer to the global labor market.
STAFFHOUSE. Integrity. Professionalism. Excellence.
Because of this, Staffhouse has international recruitment down to a science.
Visit official website: click here