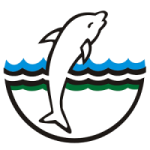 TDG Crew Management, Inc.
License Validity:
October 19, 2023
About the Company
TDG CREW MANAGEMENT, INC. (TDGCM), formerly Dolphin Ship Management, Inc. (DOLSHIP), is one of the major players in the Philippineship manning industry. It was established on 17 July 1979 by Mr. Jose Roberto C. Delgado, a very prominent and respectable Filipino businessman. The company has grown remarkably that brought about to the birth of various related companies and is eventually called the Transnational Diversified Group (TDG) of Companies.
TDGCM's strength lies on its more than 35 years of hard-earned experience, being one of the pioneers in the industry. It adopts a policy of meeting "change with change," always opening its doors to the dynamic world of shipping.
It is always honest, responsible, and trustworthy in dealing with its Principals, seafarers, and stakeholders. It is also very strict in the implementation of "NO TRAINING, NO DEPLOYMENT" policy. This means that no crew can ever join his ship without passing the mandatory STCW training as well as the training requirements for their upgrading as prescribed by the Principals.