Safe and Secure Job Application
Search the latest POEA Job opening from Brunei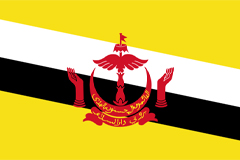 Always stay up to date with our latest job post in POEA Jobs Brunei
Job Applications & Sources
We provide a list of the most recent POEA job openings from all publicly available sources by accredited agencies, and all online applications submitted through our website are sent directly to the hiring agencies.
Be Aware
POEA Job Finder analyzes and checks all accredited agencies that post jobs on our site, but for your assurance you may double-check if the agency and job order are valid by visiting the 

POEA

 Official Website.
Job Application Tips
Apply to a job with authorized job order
Becarefull when you Apply for job opening abroad, if you wish to work abroad immediately you must apply to an License agency  with an authorized job order from the POEA Visit the POEA Job Orders page and select the recruitment agency you want to apply with from the drop down menu to see if the position you're interested in has an approved Job Order.
Apply now
Create your free resume online
Benefits of having an online resume
Update resume instantly
Manage Resume profile page
Increases your visibility
Able to search in resume database
Create Now