CNC Machinist
Manpower Pooling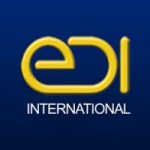 POEA Job Position: CNC Machinist
Location: New Zealand
 Studies blueprints, sketches, drawings, manuals, specifications, or sample part to determine dimensions and tolerances of finished workpiece, sequence of operations, and setup requirements.
Measures, marks, and scribes dimensions and reference points on material or work-piece as guides for subsequent machining as necessary.
Selects, aligns, and secures holding fixtures, cutting tools, attachments, accessories, and materials on machines as necessary to machine parts as required.
Calculates and sets controls to regulate machining factors such as speed, feed, coolant flow, and depth and angle of cut, or enters commands to retrieve, input, or edit computerized machine control media according to established guidelines and procedures.
Starts and observes machine operation to detect malfunctions or out-of-tolerance machining, and adjusts machine controls or control media as required.
Verifies conformance of finished work-piece to specifications, using measuring and inspection tools as necessary.
Sets up and operates machine on trial run to verify accuracy of machine settings or programmed control data.
Performs routine maintenance tasks on machines as required.
Confers with engineers, production personnel, programmers, or others to resolve machining or assembly problems.