Concrete Finisher
Manpower Pooling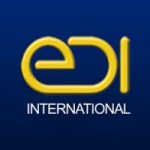 POEA Job Position: Concrete Finisher
Location: New Zealand
Setting forms that hold the concrete in place.
Cleaning and inspecting surfaces for pouring issues.
Directing the casting of the concrete with the truck driver.
Pouring, smoothing, and leveling concrete using a rake, trowel, float, and screed. This includes handheld tools and power tool versions.
Monitoring the effects of the weather on the curing process.
Applying sealing and hardening components.
Safely operating power vibrator to ensure the concrete is compacted.
Molding and constructing expansion joints using joiners and edging tools.
Polishing surface using a power-surfacing machine.