Concrete Worker
Manpower Pooling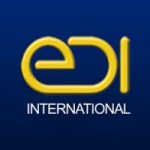 POEA Job Position: Concrete Worker
Location: New Zealand
Designing and building forms.
Setting up the forms.
Pouring concrete.
Using wire mesh to reinforce the concrete.
Spreading and smoothing concrete.
Molding expansion joints and edges.
Using stains or colors to add the finishing touch.
Adding small stones or other materials for decoration.
Applying waterproofing and sealant to protect the concrete work.
Monitoring the material to ensure it hardens to a durable finish.