Fitter Welder
Manpower Pooling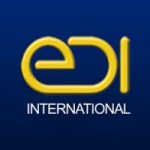 POEA Job Position: Fitter Welder
Location: New Zealand
Analyzing the blueprints for mechanical systems to determine the specifications of the components to be constructed.
Assembling components from raw materials.
Using MIG and TIG welding equipment to fuse components.
Inspecting fabricated components to ensure that they are the correct size.
Utilizing shears, power saws, cutting torches, and chipper knives to cut structural components as needed.
Creating a suitable maintenance schedule and performing system maintenance accordingly.
Conducting diagnostic testing on malfunctioning systems to determine the root cause of the malfunction.
Replacing damaged or defective structural components as needed.
Adhering to all work-site safety rules and regulations.