Les Mills
Manpower Pooling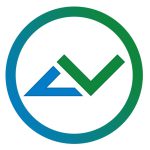 We Are Hiring!
POEA Job Position: Les Mills
Location: United Arab Emirates
Qualifications:
Female
23 to 40 years old
Fit to work for overseas employment
Has more than 1 year of experience in the field (required)
Willing to work in Abu Dhabi, UAE
Email:
[email protected]
[email protected]
[email protected]
recruitmen[email protected]
FOR MANPOWERPOOLING ONLY!
NO FEES IN ANY FORM AND/OR WILL BE COLLECTED FROM APPLICANTS.
BEWARE OF ILLEGAL RECRUITERS AND HUMAN TRAFFICKERS!